Beach forecasts are updated weekly on Thursdays prior to an upcoming weekend throughout the summer months, from Memorial Day through Labor Day (seasonal). Forecasts have ended for the Summer 2021 season, and will resume Thursday May 26th, 2022 before the start of the Memorial Day holiday weekend.
Marine Forecast Discussion
Forecast: 
Tropical concerns:
Marine:
Forecaster: 
Last updated:
EPAWA beach forecasts are a seasonal product, and are updated every Thursday prior to a weekend during the Summer months, between Memorial Day and Labor Day weekend. Next scheduled update to this forecast is scheduled for Thursday May 26th, 2022.
Tides and surf info for Ocean City, MD Inlet - CLICK TO ENLARGE
National Hurricane Center Tropical Activity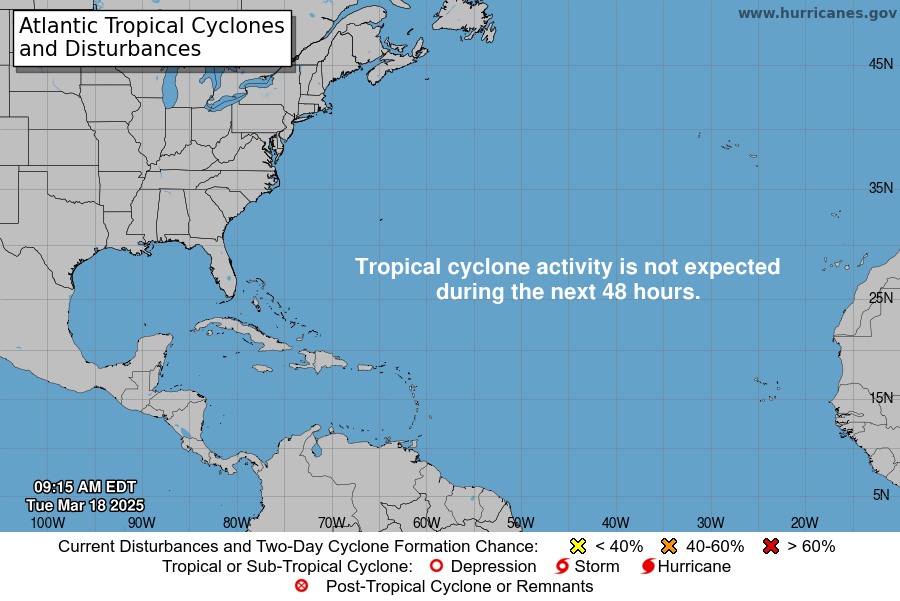 Latest Sea Surface Temps - updates in real-time
East Coast visible satellite loop